29 Mar 2019
Five Home decorating and Painting Ideas for New Year Home Makeover
Paint is timeless, which is why home painting is the foundation of home decoration. But, choosing the right colour is not enough to personalise your home. You need to brainstorm quite a bit for home painting ideas and home decoration ideas. After putting sufficient thought into what makes your home look like your personal space, you can start with experimenting.
Finding the right accessory is important in home decoration. If a list of accessories that are key for home decoration hasn't already popped into your mind, you might actually be clueless about the whole affair. If so, the chances of you grabbing pillows and vases in your favourite colours without considering how they would look in your home, and ending up creating a clutter are high. Here are some tips to help you along the way.
Pendant Lamp
Many modern homes have an adjacent kitchen and dining room. It creates a space of togetherness while making managing kitchen more efficient. But the dining room has to be more than that. Dining space is where your family comes together, especially for dinner. It needs the warmth of a comfort zone. Hanging a pendant lamp above the dinner table will do the trick.
Dim lights are one of the star accessories in home decoration as they never fail to do their job. Painting one of the walls in the dining room in vintage orange will maximise the effect of the pendant lamp. It will look great against a cobblestone backdrop as well. Installing a cobblestone wallpaper will create the look of a medieval cottage.
Shades of White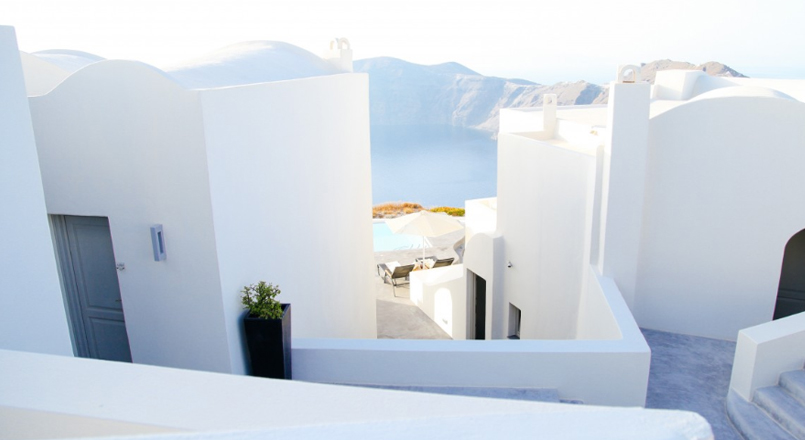 Most homes in Kerala has white painted on the ceilings as it creates the illusion of bigger and higher and brighter interior. But shades of white can do more than that for your home. Clever use of these shades will give your home a classic and elegant look which never goes out of style.
White curtains make the rooms look bigger and more airy and open. Setting some bohemian pillows near these curtains will give a chic look while taking away the emptiness of white. Painting the walls white, and putting some blue or red fresh flowers in a white vase will make you feel like you are waking up in a Greek Island.
Pops of Colours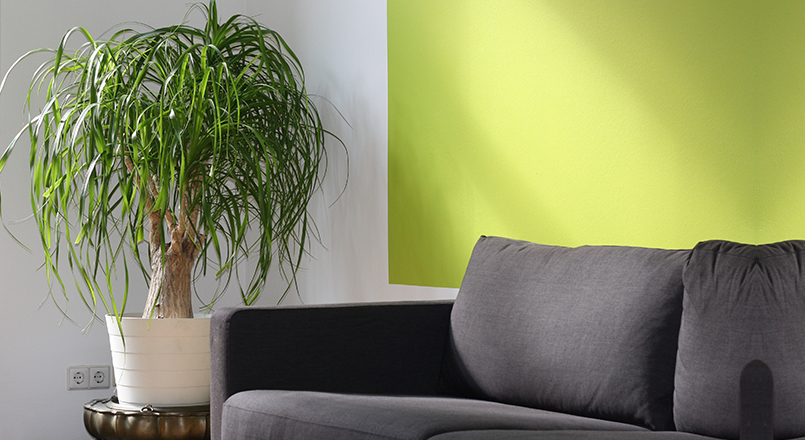 Another accessory that can add colour to bland home decor is pots. Interior plants are the most popular way to make use of pots. Succulents and ceramic pots are a great addition to any part of the house including windowsill and dining table. You can have a fun project Some of us are not fans of bold colours and choose light colours for home painting. Accessories can make up for the lack of bright colours in the decor. Pillows and cushions are an efficient yet minimal way of incorporating pops of colour. Purple, burgundy, mustard yellow, and lime green are some of the safe bets. They look great with sofas and walls in all colours. Pillows in shades of brown including chocolate, caramel, and coffee would look great against a blue backdrop.
and get creative with painting these pots. Any colour you choose including red, yellow, and blue will look great in your indoor garden. It is recommended not to use green pots as they will not stand out among the plants.
Carpets and Rugs
While flooring is an important part of the house, sometimes there is a necessity for something extra. Your answer will be carpets and rugs. Indian rugs have been used in home decor for ages all across the world. The rich patterns on fine Indian handmade rugs like Kashmiri and Peshawar rugs can make any home look majestic.
Contrary to popular belief, smaller rooms do not need smaller rugs. Putting a bigger or longer rug will give the room an illusion of being more spacious. Rugs and carpets in light orange shades in a room with an olive green wall is always a winner.
For Every Aesthete
Do you eat, breath, and sleep art? If yes, it is not out of the ordinary for you to have an art collection, and you want to do justice to them while painting and decorating your home. It is not as difficult as one may think. All you have to do is incorporate red in your home painting. Any painting and photograph would look great on red walls.
You can paint an entire room in one shade of red or two different shades of red. But, if you are not a fan of red, and think it will be too much drama for your taste, you can choose one or two walls (in different rooms) and hang the art on them. This will make your home look like an art gallery, and it will be one that you can visit at any time.