20 Mar 2019
Colours for Home Painting 2019
Home painting can be a stressful task as it takes a significant amount of time and money off of your hands. It always starts from 'what colours will look best on those walls' and goes onto the endless discussion of 'how the decor should look at the end'. The truth is, your home doesn't have to be defined by one single colour. Kerala is a beautiful tropical state with green landscapes and clear skies for most part of the year. There is a wide range of colours that would look amazing in such a backdrop.
Make A Statement
How easy would it be to tell the delivery guy, "My house is the one with the purple door"? The front porch and door of the house are first to capture the attention of guests. They are the first impression of any house. A front porch and door unlike any other in the neighbourhood is your chance to stand out. Pause for a second before typecasting bright and bold colours as a thing of animated movies.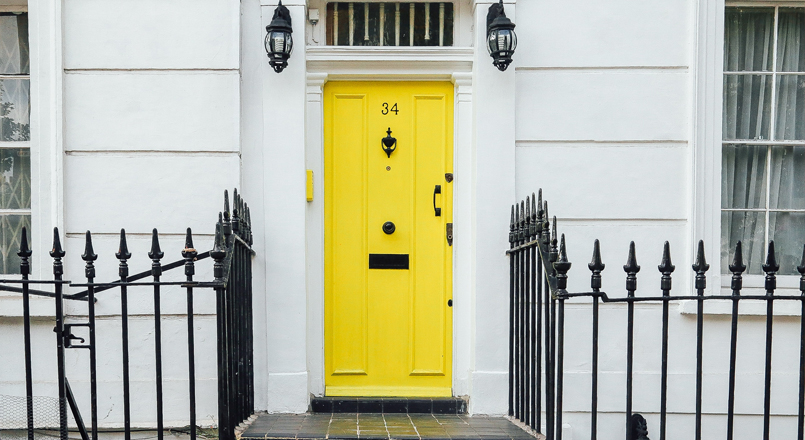 Choosing a bold colour isn't going to make your house look tacky. In fact, you are making a statement that will define your home. Do not shy away from painting your front porch with contrasting shades as this is your chance to experiment with your home decor. If you are not sure about painting both front porch and door with bold colours, start with the door alone.
Emerald green, indigo blue or cobalt blue, and shades of purple are some of the safe choices you can make. They are guaranteed to stand out and look gorgeous. Black is a safe bet for those who are not sure about bright colours. If you are inclined towards lighter shades, go for coral and turquoise shades. They will give the entrance to the house a warm and unique look. For those who are all in for drama, Vermillion is a perfect choice.
Purple is one of those colours that can do wonders in home painting. It is a vibrant and refreshing colour. If you want a front door right out of fairy tales, ombre purple is your answer. Accent purple can give your front door a majestic look. It also leaves a clear contrast with any other colour which gives plenty of choices for the front porch. If you are a fan of everything that is vintage, a classic teal door is perfect for your dream home. Sunny yellow like sunflowers and bold fuchsia like bougainvillaea flowers are two of the other bold and refreshing choices you can make.
The front porch comes with great possibilities. Lime green, olive green, vintage orange, and modern pink are some of your safe bets. Some of the front porch and door combinations that you cannot go wrong with are a mustard yellow porch with a blue door, a contemporary espresso shade porch with an olive green door, and a sunny yellow porch with a mahogany door.
Paint Like A Restaurant
The one place the whole family comes together and spend quality time is the dining room. It needs to be a corner that makes everyone in the family comfortable. In most homes, the dining room is painted like any other room. This might not be the best idea. You need some special colours for this corner of the house. Wouldn't it be wonderful if your dining room looked like a cosy restaurant corner?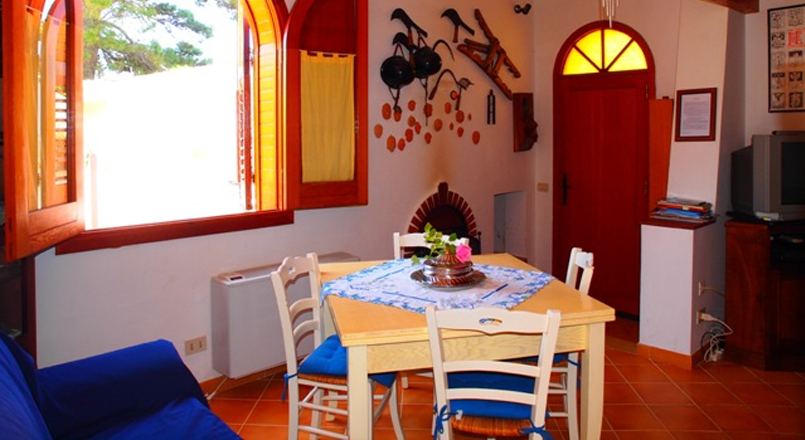 It is one of the most personalised areas of the home painting. You can choose any colour to pep up your dining room. All you need to decide is what look you want. While some light colours like shades of white or beige will give your dining room an illusion of being bigger than it is. Adding a tinge of bright colours like red or yellow will make the room interesting without taking away that illusion.
If you do not want to experiment with the dining room, and want to paint it with one single colour without overdoing it, mustard yellow or sunny yellow is your safest bet. Green and brown are colours that will create a relaxing atmosphere in the room. Painting only one of the walls with grass green or chocolate brown will give your dining room a different dimension. Clever use of shades of brown will give the room a rustic look. Using vintage orange and grass green in the dining room is one of the safest ways of bringing the vibes of nature.
Mix And Match
Children have a vivid imagination, and their room has to be a space that encourages it. Incorporating their choices to the decor of the room is important. Painting it in the same colours as the living room or office room is not going to be enough. Bright colours that remind them of sunshine and orchards are best suited for their vibrant and playful personalities.
Be sure to customise the room according to the fantasies of your children, but pay attention to not overdoing it. While shades of purple and blue are perfect for a Disney fan, tinges of red and green will make a Christmas lover very happy. Children can come up with bizarre colour preferences for their rooms. Incorporating these colours in home painting has to be a clever process.
Many of the millennial parents are keen on providing their children with gender-neutral rooms. Dusty reds and warm ochres are perfect for such decor. These colours will look amazing with wooden furniture. Accessorizing these rooms with items that go with the gender-neutral theme is also important. The challenge is to pep up the room and avoid boredom. The parents should rely on the children and do not be afraid to mix and match.
If you are up for experimenting more with home painting, you can paint odd random hues in various corners of your home. This will be a fun task which will create personalised corners in your house.